GT Carpentry And Building Services Dublin
Creating comfortable, enjoyable homes for you to create memories in.
We Are GT Carpentry
GT Carpentry and Building Services Limited was established as a limited company in 2005 by George Tyndall to provide fully qualified and highly skilled building services to the residential, commercial and industrial sectors to the greater Dublin area and across Ireland.
All our staff are fully qualified and highly skilled. Every one of us have been through our apprenticeships, and have received our papers. All trusted third parties that we work with are of the same level of skill and standards.
At GT Carpentry we love a challenge. We love taking on new projects that we've never done before and we'll travel far and wide for the jobs that excite us.
We have experienced ongoing success since first we established, thanks largely to our the loyal customer base who wouldn't go anywhere else for their carpentry and building work and to them we are very grateful.
What drives us?
The driving force behind GT Carpentry is simple: we love what do, we believe in what we do, and we are very good at it. 
Our Mission Statement:
To remain small and agile enough to always provide the personal service and care our customers deserve and to provide a great environment to work in for apprentices, and tradesmen who truly love the work they do.
Our Value Statement:
We bring the world comfortable and enjoyable homes that our customers can create memories in, appreciate, live in with content, and have pride in.
Why do we do it?
We take care of projects large and small from start to finish. We love speaking with potential customers to help them to work out exactly what they want and advise them on the best way to achieve their goals.
It also helps us to smash their expectations with work they'll love. Our team feed off of the feel good factor we get from the smile on our customer's face when they see our work uncovered for the first time and the pride we feel when they get excited to show off our work.
When you are working with someone for anywhere from 4 weeks to 3 months, you really get to know them well. Often times we're working in our customers home and we almost become part of the family.
Our clients put so much trust in us because they get to know us and we are humbled by it and respect it. It drives us in everything we do. Our customers know we are always looking out for their interests, befriending their neighbours and looking after their property as if it is our own.
We always try to find a way to go that extra mile. Whether that's a bottle of champagne and flowers to congratulate you on a new addition to your home, or the extra skylight thrown in to really make the difference.
Quality And Skill
Quality and skill are two of the main reasons our customers would never consider anyone else. Project timekeeping is very important to us and speed and accuracy are goals we set for every project. The sooner we can complete your project fully, the sooner we can get you back to your new and improved lives.
Honesty And Transparency
We are true to our word. We provide clear and itemised quotes that are easy to understand and we pride ourselves on delivering a friendly and reliable service always. When we price a project we'll stick to our quoted timelines and if we do run over, there's no extra charge. (Unless of course you'd like us to do more!)
Cleanliness And Efficiency
When it comes to cleanliness, we're in a class of our own. We know how important your home is to you and we treat it as it should be treated, as your castle, your mecca, as your children's world. It's often been said to us that we've left the place cleaner than it was before we started. It's a point of pride for us and one we take very seriously.
Please browse our project work below.
Latest Blog Posts And Articles
We have just launched on MyBusinessFinder Platform. The team at GT Carpentry are delighted to announce that our new brand video is now live on the MyBusinessFinder platform. Have a watch of the video below and let us know what you think!...
Announcement: New Website We are delighted to announce the launch of GT Carpentry & Building Services new website with a whole host of new features and information! Please feel free to take a browse and visit our new Services section, get to know more about us and...
Should I choose an electric or pump shower? Going electric: If you should decide to choose an electric shower, this will ensure hot water for showering at any time of the day or night. The electric unit itself would be larger and noisier compared with the shower...
7 Helpful Tips for Planning Your Home Extension Sit down with someone and create drawings for your project. Talk to your neighbours and inform them of your plans. Create of schedule of works, week by week. Get three competitive quotes for comparison. Check out your...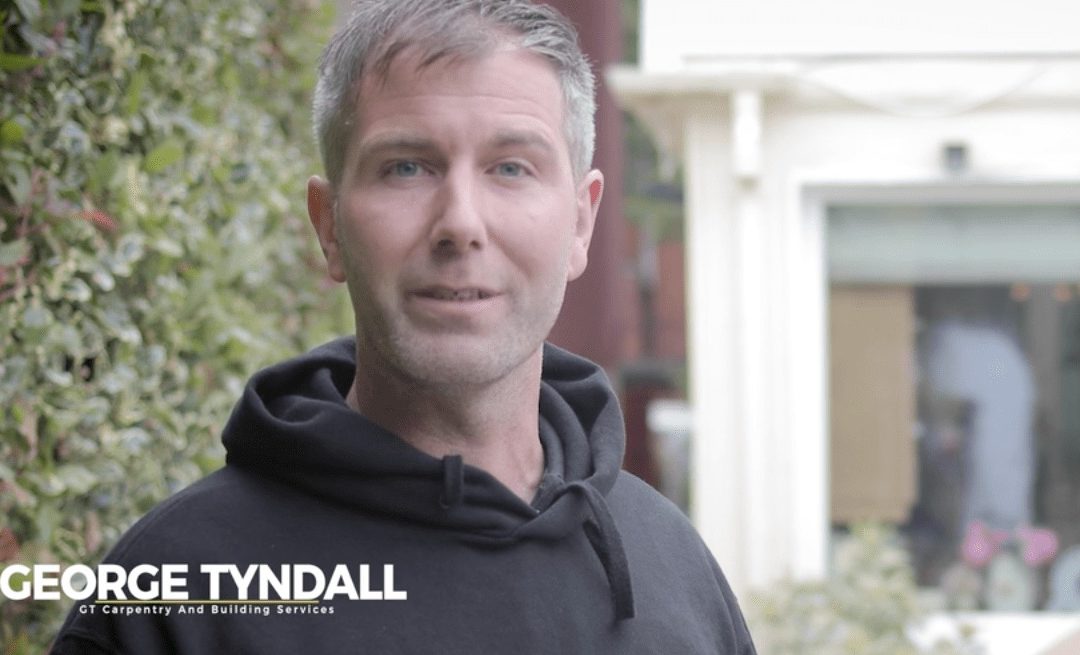 We have just launched on MyBusinessFinder Platform. The team at GT Carpentry are delighted to announce that our new brand video is now live on the MyBusinessFinder platform. Have a watch of the video below and let us know what you think!...