With over 15 years experience providing high quality attic conversions to residences across Ireland, we understand how the right conversion can transform your day to day life.
The right attic conversion lets you maximise the space available to you and your family in a way that is more affordable than a home extension, which makes it a very popular option.
Whether you need that extra bedroom to keep up with the growing kids, the home office to keep yourself organised or just an extra comfortable living area – at GT Carpentry we specialise in providing the high quality attic conversions from start to finish, with the highest levels of skill, professionalism and expertise.
Our goal is to deliver excellent results that exceed your expectations, on time and within budget, while minimising the disruption that a project like this can cause to your life. We understand that cleanliness, professionalism and honest communication are imperative to to your peace of mind, and these are the principles we strive for every time.
We provide clear and itemised quotes that are easy to understand and we pride ourselves on delivering a friendly and reliable service always. To get a quote simply fill in our enquiry form or request a call back today and we will be in touch to arrange a time that suits.
You should always get 3 quotes, just make sure GT Carpentry is one of them!
Specialists In All Types Of Home Extensions
Drawing on our established network of experienced professional tradesmen we can take care of everything from start to finish including stairs, Velux windows, subfloor installation, insulation, electrics, plumbing and painting.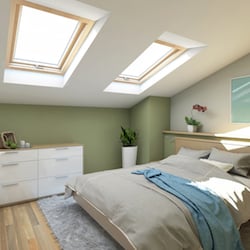 Standard Attic Conversions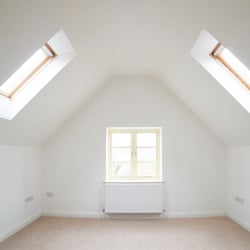 Hip Ended Dormer Attic Conversions
Wrap Around Dormer Attic Conversions
Recent Projects
Please browse some of our past work below. You might even get a few ideas for your own!
What To Expect
The average attic conversions normally takes around 3 weeks from start date to finish with a few extra days thereafter for painting.
Week 1
Clearance, moving any tanks, construction, steel structure installation, new flooring, new windows for lighting,  and a start on the electrics.
Week 2
Stairs installation, first fix electrics, first fix plumbing, attic insulation, plasterboard and studwork.
Week 3
We then use our evaluation to provide you with detailed, itemised costings, schedule of works, estimated timelines and payment plans for your project and arrange a time to sit down with you and explain it all.
Week 4
Painting and decorating and any other final works that need to be completed for you to move into your new space.
Frequently Asked Questions
Can we see some of your previous work?
Absolutely! Our goal is your peace of mind so we let our customers and our past work do the talking for us. If you'd like, we'll get in touch with our previous customers who have had works done that are similar to yours, let them know you'll be calling and give you their contact details so you can speak to them directly.
Is my attic big enough for a conversion?
Call us today we'll arrange a call out to your property to assess your attic space and your requirements moving forward. Find out if it is big enough, where your stairs should go, what layouts would work best and get accurate costings all in the one visit!
Can I list my house with an additional bedroom?
If your ceilings are a minimum of 8 foot high in your attic conversion then yes you can!
What will happen with all of the plumbing equipment and other stuff in the attic?
We will move them into the covered eaves of your attic, into which there will be access doors for you to get at them.
Latest Blog Posts And Articles
We have just launched on MyBusinessFinder Platform. The team at GT Carpentry are delighted to announce that our new brand video is now live on the MyBusinessFinder platform. Have a watch of the video below and let us know what you think!...
Announcement: New Website We are delighted to announce the launch of GT Carpentry & Building Services new website with a whole host of new features and information! Please feel free to take a browse and visit our new Services section, get to know more about us and...
Should I choose an electric or pump shower? Going electric: If you should decide to choose an electric shower, this will ensure hot water for showering at any time of the day or night. The electric unit itself would be larger and noisier compared with the shower...
7 Helpful Tips for Planning Your Home Extension Sit down with someone and create drawings for your project. Talk to your neighbours and inform them of your plans. Create of schedule of works, week by week. Get three competitive quotes for comparison. Check out your...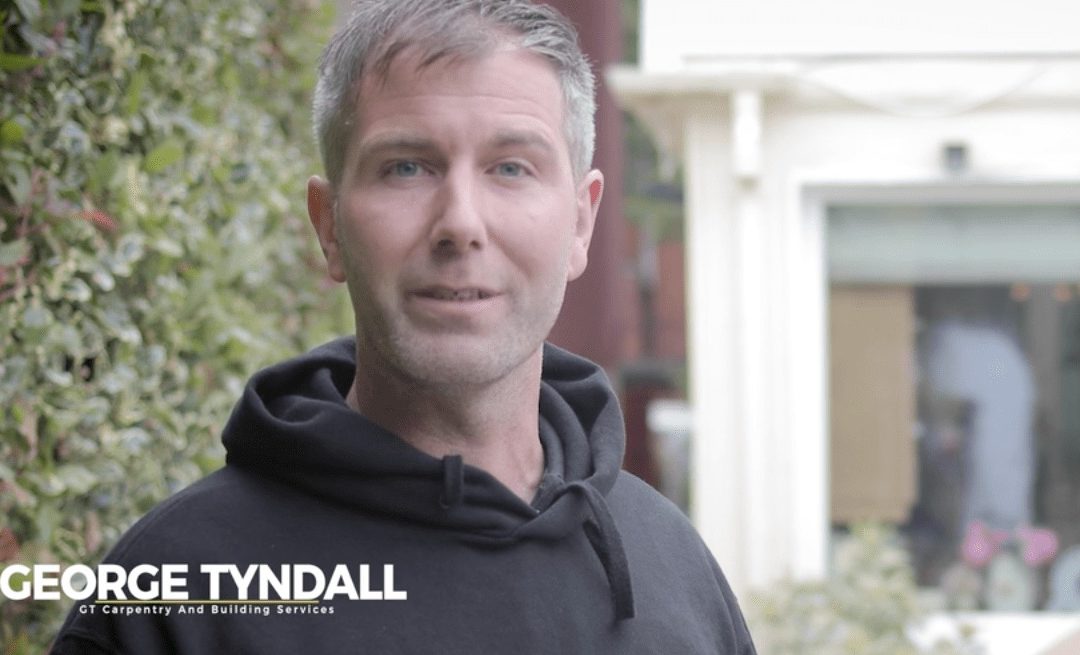 We have just launched on MyBusinessFinder Platform. The team at GT Carpentry are delighted to announce that our new brand video is now live on the MyBusinessFinder platform. Have a watch of the video below and let us know what you think!...